Todd Bell, 2013 Honoree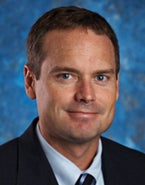 Title

Senior vice president of IT infrastructure management

Employer

Verizon

Location

Basking Ridge, N.J.

How have you incorporated social media into your own work?

I encouraged social media collaboration tools among my team. Following my employee webcasts, my leadership team and I hold a one-hour Yammer session when my team can ask questions and participate in the discussion. I also actively blog on our company intranet, asking questions and responding to those posted by others.

Skills you'll hire for this year:

This year, we are focused on hiring in the network security field.

Quick ROI project:

We are implementing a multiphase program to route our internal and customer-service call traffic on our IP network. After nine months, this project achieved the targeted ROI. The monthly cost savings and cost avoidance continues to substantially increase ROI as we complete additional project phases.
View All 2013 »