Gary Bateman, 2013 Honoree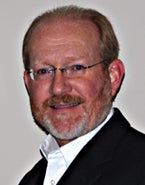 Title

CIO

Employer

Iowa Workforce Development

Location

Des Moines, Iowa

Characteristic most important in an IT hire:

Passion. Talent runs a close second, but even talent is useless without passion.

Skills you'll hire for this year:

Java, .Net, Oracle, SQL and BI.

How are you turning your IT department into a services organization?

Teaching IT staffers the concepts of business and pairing them with business units to experience business first-hand. I want my staff to lead the transformation of business process redesign, and to be successful, they have to know business.

Coolest current project:

Redesigning our unemployment insurance benefits system from a legacy batch system that is case-centric to an online system that is client-centric.

How do you evaluate emerging technologies?

We have developed an 'innovations committee' to research emerging technologies. If we think a technology looks promising, we try it as a pilot project.
View All 2013 »