Steven B. Ambrose, 2013 Honoree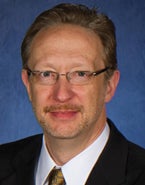 Title

Vice president and CIO

Employer

DTE Energy

Location

Detroit, Mich.

How are you turning your IT department into a services organization?

We've started with the formation of four portfolios that represent our core business functions and the institution of metrics oriented to business outcomes.

Your relationship with a key business leader:

Prior to my role as CIO, I served several years as chief of staff for our CEO. The strong relationship that I gained based on a deep understanding of the nature of our business has now brought voice and credibility to the IT function as a whole.

How are you building an IT department for the future?

By embracing the need for consumerization of technology. The IT profession will need to transition from largely behind the scenes to the forefront.
View All 2013 »