Richard B. Wood, 2012 Honoree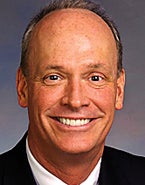 Title

Vice president of enterprise planning and strategic support

Employer

Southern Co.

Location

Atlanta,

Career highlight:

During the Georgia blizzard in 1993, my goal as a power delivery manager was to restore power quickly and safely to Georgia Power customers. Our team spent many late nights working to ensure the lights came back on, which has given me a greater appreciation for the technological advances we have made in the utility industry.

An innovative staff idea:

In 2004, Southern Co. IT began an intellectual property program. To date, 10 patents have been granted and more than $14 million in value has been generated by our employees. One of the innovations, MeterTrax, helps locate missing smart meters and provides the basis for two patent applications and a commercial revenue-generating deal.
View All 2012 »