James D. Webb, 2012 Honoree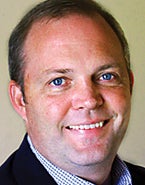 Title

CIO

Employer

West Texas A&M University

Location

Canyon, Texas

New titles added to your IT organization?

To keep pace with today's generation of students, we've added a mobile applications developer to build next-generation student applications for smartphones and tablet devices. We've also added a Web accessibility coordinator to ensure that Web-based and other forms of electronic and information resources are compliant with state and federal laws.

How do you make sure your most talented workers stay put?

Training, time off and trust. Professional training opportunities are made available to top-performing staffers on a frequent basis. Time away from the office through telecommuting is encouraged, as is flexibility when it comes to work schedules. These individuals are empowered and trusted to make decisions and keep charging forward.
View All 2012 »