Dave Webb, 2012 Honoree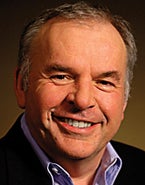 Title

CIO

Employer

Equifax Inc.

Location

Atlanta,

Job responsibility you'd like to delete?

Conventional budgeting. In a world where things change so quickly, to pretend we can view the world nine months from now isn't realistic. We would be much better served with a model of rolling quarterly forecasts, not trying to predict what's going to happen in nine to 12 months.

Skills you'll hire for this year?

Technical skills are less important in IT today than ever before. It's much more important that you hire smart people.

What's your boldest IT prediction?

I think the CIO role, as we know it, could disappear. If you consider the evolution we are experiencing today, where infrastructure is becoming a utility, the role of a technical CIO is diminishing. We'll spend 90% of our time on business and 10% on helping with technology-related issues. In reality, technology is the simpler piece of the puzzle today.
View All 2012 »