Jimmy Z. Wang, 2012 Honoree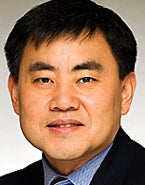 Title

Vice president and CIO

Employer

Teva Pharmaceuticals, Americas

Location

North Wales, Pa.

What characteristic is most important to you in an IT hire?

Both a business and delivery focus. Our employees understand the needs of the business and, in turn, demonstrate how to effectively and efficiently deliver solutions in a fast-paced, changing environment.

How do you make sure your most talented workers stay put?

Developing and maintaining relationships with them is very important. I like to ensure that they feel a sense of ownership in key, visible programs and that they feel connected to the leadership team and vision, as well as the broader business.

How do you evaluate emerging technologies?

We regularly evaluate emerging technologies in our internal lab. We strive to stay in front of the business and proactively introduce new technologies that drive productivity and efficiency in our business operations. It's especially gratifying when we deliver a solution that really impacts business in these ways.
View All 2012 »