Daniel A. Traynor, 2012 Honoree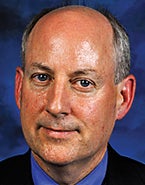 Title

CIO

Employer

Tennessee Valley Authority

Location

Knoxville, Tenn.

How have you incorporated social media into your own work?

We are in the midst of organizational transformation in IT, so I blog regularly about overcoming roadblocks to success, as well as pertinent personal experiences and struggles. This level of transparency earns trust and invites others to share their thoughts.

Your relationship with a key business leader:

The TVA's vice president of supply chain serves with me on the Enterprise IT Council. We not only partner to place better controls on rogue IT spending, but we're also peer coaches for each other.

What's your boldest IT prediction?

Not unlike the current model at most universities, I predict corporations will require employees to supply their own end-user devices -- PCs, tablets and smartphones -- while IT will provide secure connectivity to a flexible infrastructure built on application, desktop and server virtualization.
View All 2012 »