Jeffrey W. Stovall, 2012 Honoree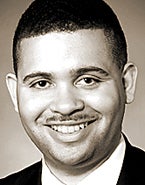 Title

CIO

Employer

City of Charlotte

Location

Charlotte, N.C.

New titles added to your IT organization?

Enterprise architect, business process architect, ERP program manager and IT relationship manager.

How have you incorporated social media into your own work?

I now have an internal blog targeted at communicating the impact of technology change on our larger goal of cultural transformation. The audience is inclusive of both the business units and IT.

How do you make sure your most talented workers stay put?

By ensuring flexible work environments and allowing key employees to work with relative autonomy to do the right things.

Career highlight:

I didn't study computer science in college because I thought of it as more fun than a career; my undergraduate degree is in mechanical engineering. My lifelong interest in applied computer systems pulled me back to the profession after graduate business school.
View All 2012 »