Karen W. Robinson, 2012 Honoree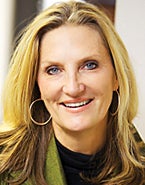 Title

CIO, State of Texas, and executive director, Texas Department of Information Resources

Employer

State of Texas

Location

Austin, Texas

New titles added to your IT organization?

I added positions for chief administrative officer, chief operations officer and deputy CIO. This provided improved functional clarity for my direct reports and better rationalized shared services across all program areas.

What characteristic is most important to you in an IT hire?

Integrity. I look for this in all my hires, because IT is about thinking clearly when others can't, and having honest discussion about possibilities and impossibilities.

Your relationship with a key business leader:

My relationship with the chairman of the board is the most important relationship I have. The chairman is appointed by the governor and provides insight and guidance essential to keeping the department on the right path.
View All 2012 »