Chris Miller, 2012 Honoree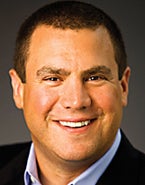 Title

Corporate vice president and CIO

Employer

Avanade

Location

Seattle,

How do you make sure your most talented workers stay put?

Our most talented team members have a thirst to learn and grow. Rather than keeping them content in current positions, we are constantly presenting our top performers with new challenges. We also allow for flexibility in our employees' schedules and locations, and have even allowed several employees to relocate internationally and continue in their roles.

An innovative staff idea:

One of our employees recently developed an application to push alerts to mobile devices for our Microsoft Dynamics CRM implementation. This allows our highly mobile business development community to see real-time updates on the status of deals within our pipeline.
View All 2012 »