Kathy McElligott, 2012 Honoree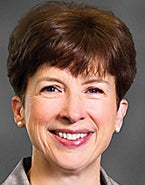 Title

Vice president and CIO

Employer

Emerson Electric Co.

Location

St. Louis,

An example of your personal leadership style:

I host a monthly 'Birthday Breakfast' that brings together employees from our IT teams. It gives me an opportunity to determine how effectively our messages are making it to employees and gives our employees an opportunity to provide feedback and ideas on ways that we can better serve our customers.

Skills you'll hire for this year?

Three key areas are particularly important to us right now: integration and middleware skills, experience setting up sophisticated collaboration environments, and experience in architecting and deploying unified communications environments.
View All 2012 »