Ugo Mattera, 2012 Honoree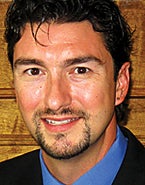 Title

Vice president of IT operations

Employer

McKesson Health Solutions

Location

Malvern, Pa.

An example of your personal leadership style:

I meet regularly with my direct reports, and with every one of my team members as often as I can. They are all fully aware that I have an informal open-door policy, and they can get in touch with me at any time for any reason, personal or professional.

How are you building an IT department for the next 10 years?

I approach our team in a very different way from most. My perspective is that I see the employee as the asset, whereas the hardware and equipment are the expense - not the other way around. In the sports world, if you build your team with high-quality people ready to go the extra mile, others will want to join in as well and will readily accept extra responsibility to better themselves and the mission. The same holds true in business.
View All 2012 »