Andrew J. Lang, 2012 Honoree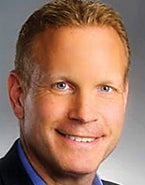 Title

Senior vice president and CIO

Employer

WellPoint Inc.

Location

North Haven, Conn.

Quick ROI project:

We recently launched a set of new capabilities across our portfolio of systems. We delivered the first production release of IBM Watson for Healthcare for use by WellPoint clinicians in helping to provide medical research for clinical requests. Additionally, we launched new online applications for our senior and group membership that have shown remarkable results. Our online activity increased dramatically and our operational efficiencies are exceeding expectations.

An innovative staff idea:

We have an innovation program that encourages employees and teams across the company to submit creative ideas. Some of the most recent ideas include: assisted diagnosis and treatment options (using the IBM Watson technology), a virtual medical home and a history- and survey-based benefit recommendation engine. The innovation program has yielded 17 patent applications to date, with a significant number of submissions in the pipeline.
View All 2012 »