Sam Lamonica, 2012 Honoree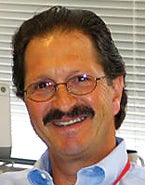 Title

Vice president of IT and CIO

Employer

Rosendin Electric

Location

San Jose,

What's the most important task you've delegated this year?

I delegated the entire project of integrating a recent acquisition into our systems. I handed that off confidently to my director of business applications.

A recent great deal from a vendor:

We had a key project to enhance our BI platform, and I was able to find a top-notch vendor that was anxious to get the experience and gave us a tremendous deal for resources. The project came in on time and under budget.

Career highlight:

My transition from leading great IT teams in the high-tech sector to leading great teams in the construction sector.
View All 2012 »