Danny A. Harris, 2012 Honoree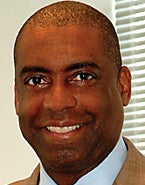 Title

CIO

Employer

U.S. Department of Education

Location

Washington,

What new talent have you added to your IT organization?

Consultant expertise and quality assurance/quality control expertise.

When hiring for your IT team, what characteristics are most important to you?

Subject-matter expertise, aptitude for innovation and a can-do attitude.

Career highlight:

Spending many years in both the IT arena and the financial management area. It gave me an appreciation for the power of technology as well as the need for efficient business processes.

What's your boldest IT prediction?

90% of IT services will be virtual.
View All 2012 »