Malcolm W. Harkins, 2012 Honoree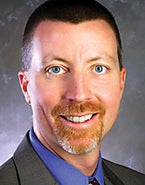 Title

Vice president and chief information security officer

Employer

Intel Corp.

Location

Folsom, Calif.

How have you incorporated social media into your own work?

I helped drive Intel's adoption of social media and now manage the risks of these usage models. I blog both internally and externally, using both text and video, sharing Intel IT's insights and best practices for security, risk management and enablement of new usage models, applications and devices.

What characteristic is most important to you in an IT hire?

The ability to learn is most important, and of course, we are always keeping an eye out for great technical talent.

How do you make sure your most talented workers stay put?

I don't want my most talented folks to stay put. I want them to grow, and to grow they need to expand their knowledge and skills. They can only do that if they rotate across a variety of roles over time.
View All 2012 »