Howard N. Hutchings, 2008 Honoree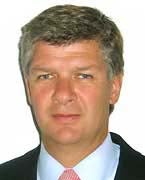 Title

Executive vice president

Employer

Heidelberg Druckmaschinen AG

Location

Wiesloch, Germany

Career highlight:

Complete MPLS network for 196 country locations

Non-IT roles currently filling:

President of the local hockey league

The person in whom you confide when weighing professional decisions:

"My wife. If she approves, then the business managers will approve."

Most valuable career advice received:

"Think and act as if it were your money."
View All 2008 »