Todd S. Coombes, 2012 Honoree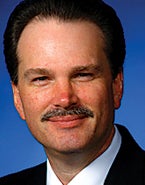 Title

Senior vice president and CIO

Employer

CNO Financial Group

Location

Carmel, Ind.

How do you make sure your most talented workers stay put?

If you provide a positive environment, good leadership, open communication, career development opportunities, the tools necessary for doing a good job, challenging work, and appropriate compensation and recognition, there is no reason to leave. It's my responsibility to make sure we do these things.

Your relationship with a key business leader:

I have an excellent relationship with our operations leader. We constantly communicate about needs and challenges and always offer assistance to each other. My objective is to do whatever I can to help make him successful and he does the same for me. This is the true definition of collaboration.
View All 2012 »