Gerald D. Barton, 2012 Honoree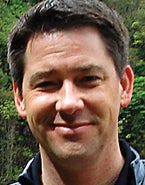 Title

Vice president, global product development

Employer

LexisNexis

Location

Miamisburg, Ohio

What characteristic is most important to you in an IT hire?

Pragmatic focus on project execution. We are a product software development group, and finding ways to satisfy our customer needs by executing on our projects is the most important for us.

Your relationship with a key business leader:

The entire IT group has a matching structure with our business counterparts. This benefits the business, because we partner on almost every project and have shared accountability and responsibility.

How do you evaluate emerging technologies?

We have the luxury of having an advanced research team. This team is dedicated and focused on technology that will affect us in the next six to 18 months. The team is split into two groups. One focuses on current projects (six-month horizon) and a second team works the 12-to-18-month timeline.
View All 2012 »