David Ballai, 2012 Honoree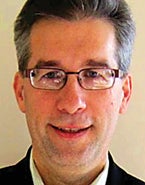 Title

CIO and vice president of commercial solutions

Employer

Reed Technology & Information Services Inc.

Location

Horsham, Pa.

Skills you'll hire for this year?

PMI-certified project managers, SharePoint specialists, and legal, sales and related support specialists.

What's your boldest IT prediction?

Technology goes 'invisible.' Human-form devices will trivialize the need for physical devices. OK, granted, maybe 10 years out.

How do you evaluate emerging technologies?

There are several channels for this, but generally speaking, we take a team-based approach, which includes stakeholders in procurement, finance and accounting, and of course, the appropriate technical team members. The technical team tests new technologies, and those with compelling potential are priced and presented to a senior steering team for adoption and integration.
View All 2012 »