Paul T. Cottey, 2011 Honoree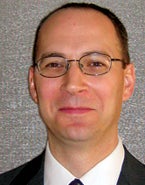 Title

CIO

Employer

Accretive Health Inc.

Location

Chicago

A career highlight:

"I have been able to grow the IT organization to be roughly 10 times larger in 44 months. That kind of growth means we are always changing."

Coolest current project:

"The next generation of our front-end tool suite. It integrates data across a dozen or so client systems and presents the results in a graphical format."

Boldest IT prediction for the next 5 years:

"Quantum computers will become a reality, rendering all current means of encrypting data obsolete."

What's a typical week like?

"My time is divided among internal operations, implementing our solution with clients, meeting with the development team on new capabilities, and working on client relationship and sales activities."
View All 2011 »