Anne Coleman, 2011 Honoree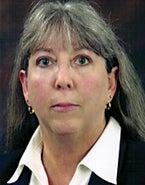 Title

Director of trading application development

Employer

Scottrade Inc.

Location

St. Louis

Coolest current project:

"We are currently rebuilding our advanced option trading system. This system will challenge us from a trading perspective because the business rules are quite complex. It will also challenge us from a technology perspective because we will be integrating at least three different systems to streamline the trading flow and offer high-end tools for our customers."

Most important technology to the business:

"We are continuing to build our Web services layer and service-oriented architecture to promote the reuse and scalability of our applications. This has allowed us to create a midtier trading engine that can interface with multiple front-end applications, including those from third parties."
View All 2011 »