Tom Snook, 2010 Honoree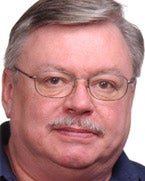 Title

Chief technology officer

Employer

New World Symphony

Location

Miami Beach,, Fla.

First job:

"I was a car jockey at a dealership."

Most valuable career advice:

"If you have authority, you must also assume the responsibility for your decisions."

Favorite vice:

"I don't think of them as vices, I enjoy good food and wine."

Title you'd like to hold someday:

"To build a holodeck and confound my physics colleagues by experiencing time travel."

If I were not in this business, I would probably be...

"An inventor, an explorer and adventurer."

Passions outside of work:

Golf and photography

In high school, I was...

"mostly bored. I would read the textbooks from cover to cover then never take one to class."
View All 2010 »