Roy M. Mentkow, 2010 Honoree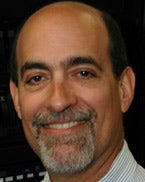 Title

Director, Department of Technology

Employer

City of Roanoke

Location

Roanoke,, Va.

First job:

"Selling pretzels on the streets of New York City."

Most valuable career advice:

"When things that you cannot control are not going well, don't worry. Things always change."

Favorite vice:

Good cigars and good whiskey

Would you advise young people to pursue an IT career?

"Yes! The opportunities in this country will return. Don't go into the IT field unless solving problems and continuous change appeal to you. And don't forget that your customers need you to be a partner, not just a service provider or an IT guru."

Ask me to do anything but...

"anything immoral, illegal or unethical."

In high school, I was...

"an underachiever."

A recent great read:

The Castle in the Forest, by Norman Mailer

Favorite TV show:

What's the most interesting thing people don't know about you?

"My bachelor's degree is in sociology."
View All 2010 »