Brian S. Flynn, 2008 Honoree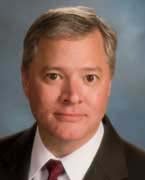 Title

Senior vice president of technology

Employer

BCD Travel

Location

Atlanta

Recreational personal best:

"Caught a 120-pound tarpon that just about pulled me in the sea."

In your MP3 or CD player:

Jimmy Buffett

Favorite TV show:

"I'm a little embarrassed to say, but America's Funniest Videos."

Most valuable career advice received:

"Don't ask others to do what you are not willing to do."
View All 2008 »