Roland L. Etcheverry, 2008 Honoree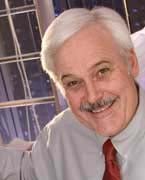 Title

Vice president, CIO

Employer

Champion Technologies Inc.

Location

Houston

First job:

Building scaffold in construction

Most valuable career advice received:

"When you speak, speak gently so that when you have to eat your words, they will go down smoothly."

Best leadership moment:

Pulled the plug on an SAP go-live four hours before the final deadline

What would surprise the people with whom you work?

"I am by training a social worker and a psychologist."
View All 2008 »