Eric W. Cowperthwaite, 2008 Honoree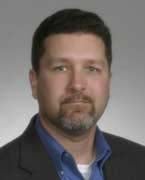 Title

Chief information security officer

Employer

Providence Health & Services

Location

Seattle

Passions outside of work:

History, golf, baseball and skiing

Dog person or cat person?

Big dogs

Favorite book:

The Moon is a Harsh Mistress, by Robert Heinlein

Best career advice received:

"Make your job routine and easy to do. If you are indispensable in your current role, you can never be promoted."
View All 2008 »