Using secure HTTP is especially important when using wireless in a public place.
01/19/2016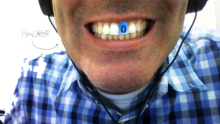 What vulnerabilities does Bluetooth present and what are some easy ways to help secure your smartphone?
08/06/2015
Sure free Wi-Fi is convenient and, well, free -- but what is the risk to my mobile device and how do I fight back?
06/24/2015
Load More