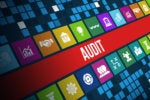 There may be a way to avoid costly software licensing audits!
Why is Microsoft stock trading at yet another all-time high? The answer is simple: if you achieve all your goals, you probably didn't set the bar high enough.
Frequent reorganizations can be very disruptive for the employees. Organizational changes are often a result of changing business needs, but sometimes they are made in response to emerging technical or market opportunities.
Load More