2012

Employer Profile

No. 68
H. Lee Moffitt Cancer Center & Research Institute Inc.
http://www.moffitt.org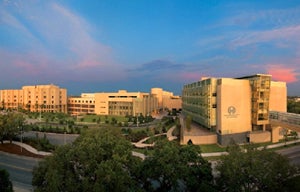 Why you want to work there
Top 10 ranking: No. 10 for benefits
The benefits package at Moffitt, one of the National Cancer Institute's elite Comprehensive Cancer Centers, is exhaustive. It includes childcare and medical benefits, dental and life insurance, long-term disability insurance, prepaid tuition assistance and a pension plan. The Tampa, Fla.-based healthcare provider also offers flexible work hours, a 403(b) plan, a parental leave benefit and a new on-site healthcare service that's free for employees.
Rank by company size:

Medium, No. 24
Employee Statistics
Total U.S.-based employees: 4,344
Total U.S.-based IT employees: 187
IT employee turnover in 2011: 10%
IT promotions in 2011: 18%
Training
Training days offered per IT employee in 2011: 3
Training budget per IT employee in 2011: $1,604
Women in IT
Total percentage of women within IT: 53%
Percentage of IT managers who are women: 32%
Percentage of IT staffers (non-managers) who are women: 56%
Minorities in IT
Total percentage of minorities within IT: 38%
Percentage of IT managers who are minorities: 26%
Percentage of IT staffers (non-managers) who are minorities: 39%