2012

Employer Profile

No. 28
Cummins Inc.
http://careers.cummins.com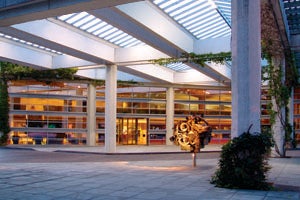 Why you want to work there
Employees at this global power company in Columbus, Ind., have numerous opportunities to grow, develop new skills and gain exposure to new disciplines. Career development options include Six Sigma training and the chance to work on cross-functional and cross-geographic teams. The company extends its benefits coverage to the domestic partners of employees. The package includes healthcare coverage, life insurance, pensions and adoption assistance.
Rank by company size:

Large, No. 17
Employee Statistics
Total U.S.-based employees: 15,932
Total U.S.-based IT employees: 512
IT employee turnover in 2011: 5%
IT promotions in 2011: 19%
Training
Training days offered per IT employee in 2011: 5
Training budget per IT employee in 2011: $3,822
Women in IT
Total percentage of women within IT: 31%
Percentage of IT managers who are women: 28%
Percentage of IT staffers (non-managers) who are women: 36%
Minorities in IT
Total percentage of minorities within IT: 40%
Percentage of IT managers who are minorities: 37%
Percentage of IT staffers (non-managers) who are minorities: 44%