2012

Employer Profile

No. 15
Prudential Financial Inc.
http://jobs.prudential.com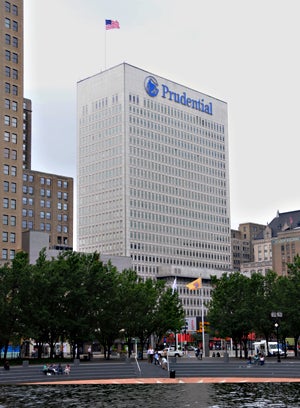 Why you want to work there
This Newark, N.J.-based life insurer is committed to providing a family-friendly workplace, offering a variety of on-site and in-home child and elder care options, as well as free legal services for aging family members. Employees and their families have access to free counseling services, through which they can receive advice on personal finances, healthy living and life choices. Eight on-site health clinics, 10 fitness centers, and opportunities for telecommuting and flexible work hours help employees stay healthy and maintain work/life balance.
Rank by company size:

Large, No. 8
Employee Statistics
Total U.S.-based employees: 20,157
Total U.S.-based IT employees: 1,997
IT employee turnover in 2011: 5%
IT promotions in 2011: 9%
Training
Training days offered per IT employee in 2011: 4
Training budget per IT employee in 2011: $2,000
Women in IT
Total percentage of women within IT: 34%
Percentage of IT managers who are women: 26%
Percentage of IT staffers (non-managers) who are women: 37%
Minorities in IT
Total percentage of minorities within IT: 31%
Percentage of IT managers who are minorities: 22%
Percentage of IT staffers (non-managers) who are minorities: 34%