2016

Employer Profile

No. 19, Small
Zumasys
http://www.zumasys.com/about/careers/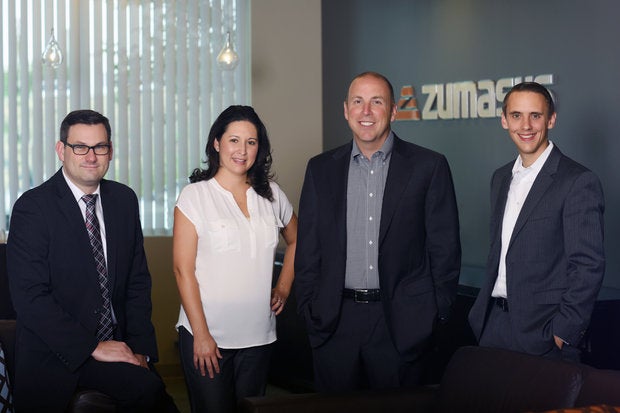 Credit: Sheri Geoffreys Photography, Inc.
Why you want to work there
This Irvine, Calif., provider of cloud services strives to ensure that members of its IT team know that management values and appreciates their efforts to help the company achieve its strategic objectives. Employees are treated to weekly breakfasts, and they can take breaks, and perhaps sip a craft beer, in a lounge that has classic arcade games and a pool table. Zumasys offers an international travel incentive through which four to six employees per year get $4,000 to travel anywhere outside of North America. As part of a charitable initiative called Happyness Is a Choice, Zumasys donates 1% of its revenue each year to nonprofit organizations nominated and selected by employees.
Employee Statistics
Total U.S.-based employees: 64
Total U.S.-based IT employees: 31
IT employee turnover in 2015: 9%
IT promotions in 2015: 6%
Training
Training days offered per IT employee in 2015: No set maximum
Training budget per IT employee in 2015: $2,000
PTO and Healthcare
Days of paid time off after one year of service: 15
Days of paid time off after 10 years of service: 20
Percentage of employee health insurance premium paid by employer: 85%
Special Report
The 100 Best Places To Work in IT 2016