2015

Employer Profile

No. 22, Small
Rural Sourcing Inc.
http://www.ruralsourcing.com/careers/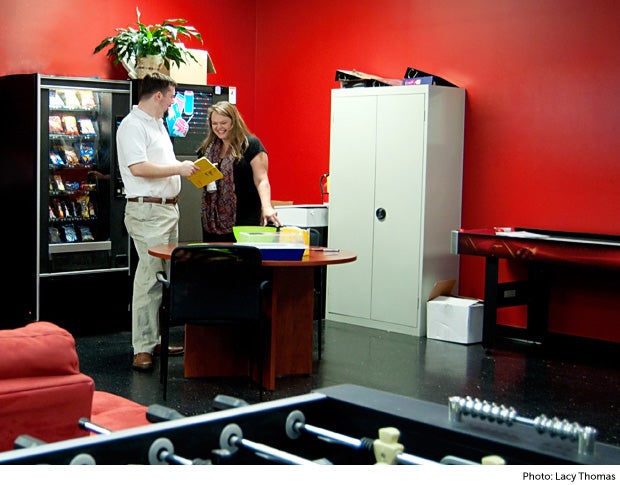 Why you want to work there
Top 10 rankings: No. 8 for career development
It's no surprise that training and career development are priorities at Rural Sourcing: The organization's mission is to bring offshored IT jobs back to the United States by connecting companies with IT professionals in smaller cities in rural areas of the country. Hands-on and self-guided training options are complemented by off-site programs offering instruction in certain technologies. Employees who exemplify RSI's core values are recognized by their colleagues at monthly meetings. Company picnics and dinners, bowling nights, kickball and baseball tournaments, and a "Nerd-lympics" competition help foster team spirit.
Employee Statistics
Total U.S.-based employees: 215
Total U.S.-based IT employees: 203
IT employee turnover in 2014: 5%
IT promotions in 2014: 15%
Training
Training days offered per IT employee in 2014: 11
Training budget per IT employee in 2014: $99