2015

Employer Profile

No. 1, Large
Quicken Loans
http://www.quickenloanscareers.com/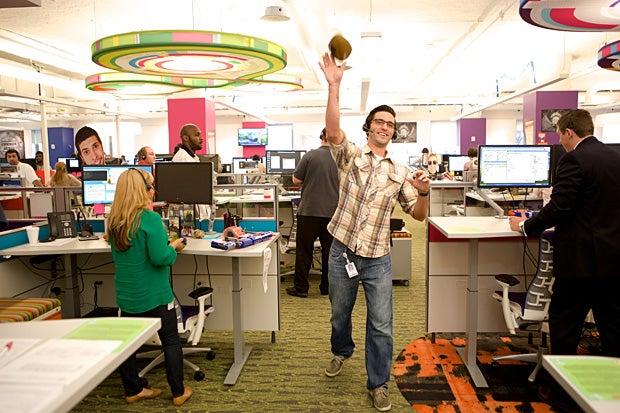 Why you want to work there
Top 10 rankings: No. 5 for training, No. 6 for retention, No. 9 for benefits, No. 9 for career development
This Detroit-based online mortgage lender excels at career and skills development. The company recently launched a yearlong hands-on leadership development and retention program called Connect, Grow, Lead. Employees also are awarded 40 hours of external technical training and have access to an IT training team. Events such as a hackathon and a new "Pitch Day" encourage employees to share innovative ideas.
Read more about this Best Place to Work.
Employee Statistics
Total U.S.-based employees: 11,351
Total U.S.-based IT employees: 1,151
IT employee turnover in 2014: 7%
IT promotions in 2014: 10%
Training
Training days offered per IT employee in 2014: 15
Training budget per IT employee in 2014: $3,562