2014

Employer Profile

No. 1, Midsize
LinkedIn
http://www.linkedin.com/company/linkedin/careers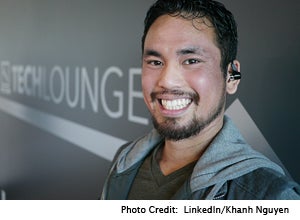 Why you want to work there
Top 10 rankings: No. 7 for retention
The IT team at LinkedIn, the Mountain View, Calif.-based company that runs a business-oriented social network, has adopted a "work hard, play hard" policy that finds techies hosting all-company parties, complete with DJs and a full nightclub atmosphere. By day, the group is encouraged to learn about new technologies and build systems that disrupt the status quo. And once a month, on a day known as "InDay," employees can set aside their regular work and explore new ideas, hack with friends or volunteer for special causes.
Read more about this Best Place to Work.
Employee Statistics
Total U.S.-based employees: 3,447
Total U.S.-based IT employees: 112
IT employee turnover in 2013: 8%
IT promotions in 2013: 17%
Training
Training days offered per IT employee in 2013: 5
Training budget per IT employee in 2013: $3,125