---
A strong corporate culture gives tech pros at every level of the organization the courage to take risks, innovate and grow their skill sets.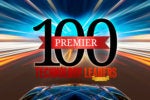 These 100 tech leaders have raised the stakes, delivering steady, game-changing innovation and rapid-fire digital transformation.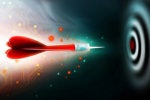 With spending and hiring flat, CIOs seek efficiency in automation and outsourcing. Should IT workers be worried?
Opportunities abound for technologists at this rapidly growing company, where big ideas that deliver business value are rewarded on the spot.

Our 2016 survey of 3,300 IT workers shows that salaries are shaping up -- is yours? Get advice from tech pros who are making all the right moves.
Part business process redesign, part agile development, the new re-engineering is endless — just like customer demands. Here's how smart companies are learning to please customers one at a time, all of the time.
Many CIOs find it exhilarating to responsibility for business functions outside of IT. But CIO-plus roles require a new mindset and trusted deputies.
Ambitious IT pros at this auto financing company are rewarded with frequent pay raises, substantial bonuses and generous tuition reimbursement.
The healthcare industry's seismic shift to a consumer-focused model is giving patients easier access to care and more control over their health information. And IT is at the very heart of that change.
video
Videos: IT recruiter Suzanne Fairlie and CIO Angela Yochem share expert tips for tech pros who want to get a pay boost from their current employer or when switching jobs.
A 2014 Computerworld Data+ Editors' Choice Awards honoree, Texas Children's Hospital uses a specialized approach to analytics tool to study records in its enterprise data warehouse and identify ways to improve clinical care and...
Load More
Newsletters
Sign up and receive the latest news, reviews and trends on your favorite technology topics.
Subscribe Now