---
IBM Security plans to buy San Francisco-based Agile 3 Solutions, which makes software for visualizing data risk for analysis by senior executives.
A startup with a strong pedigree is trying to address the problem that businesses have keeping up with the ever-increasing options for authentication.
Fortinet is adding Cisco, HPE and Nokia to its stable of partners whose security gear can share information with Fortinet products to improve overall security.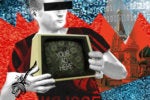 A $1 billion Russia-based criminal gang has been bilking online advertisers by impersonating high-profile Web sites like ESPN, Vogue, CBS Sports, Fox News and the Huffington Post and selling phony ad slots, but that's about to end.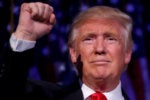 As some of the tech sector's heaviest hitters prep for a meeting this week with president-elect Donald Trump, they need to make sure they get answers to critical questions about issues that could affect not only their businesses but...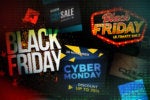 Hackers are writing apps, setting up phony Wi-Fi networks and unleashing malware in attempts to turn legitimate Black Friday and Cyber Monday retailing into profits for themselves, according to security experts.
Filling cybersecurity jobs is getting so hard managers need to think outside the box if they hope to fill critical positions.
The DDoS attacks that flooded Dyn and knocked high-profile Web sites offline don't mean businesses should abandon DNS service providers, in fact they should use more than one DNS provider for redundancy.
Attacks against DNS service provider Dyn resumed after a two-and-a-half hour lull, and could indicate a new application of an old criminal technology, experts say.
Sophos is coming out with Intercept X, its new name for endpoint protection that's based on technology acquired when it bought SurfRight to broaden its endpoint strategy.
Customers of Cisco and Fortinet security gear need to check that their versions of specific devices are patched against exploits patch exploits made public this week as a result of a purported hack of NSA malware.
Load More
Newsletters
Sign up and receive the latest news, reviews and trends on your favorite technology topics.
Subscribe Now