Soumik Ghosh
Senior Writer
An avid observer and chronicler of emerging technologies with a keen eye on AI and cybersecurity. With wide-ranging experience in writing long-tail features, Soumik has written extensively on the automotive, manufacturing and BFSI sectors. In the past, he has anchored CSO Alert - CSO India's cybersecurity bulletin and been a part of several video features and interviews.
---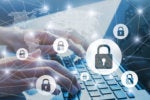 India's Personal Data Protection Bill 2019, after being trudged through numerous parliamentary sessions, is once again expected to be presented in the upcoming Union Budget. And as before, it's unlikely to be passed.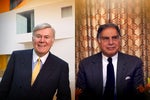 Ratan Tata felicitated with the Patrick J McGovern Lifetime Achievement Award.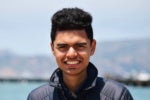 Pratik Mohapatra, a winner of Microsoft's 'AI for Good' challenge used the regression model to help predict the probability of an organ matching a recipient.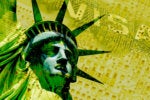 The US House of Representatives passed the High-Skilled Immigrants Act, eliminating the 7 percent cap for employment-based immigrant visas.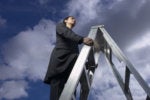 India's top 10 highest paying IT jobs.
With the first e-way bill rollout turning out to be a damp squib and being recalled eventually, there's a lot riding on e-way bill's redeployment. Here's a look at the significance of e-way bill and why the invoice matching mechanism...
Industry and academia join together to find answers to the most critical questions the enterprise has around AI.
IT heads across the Indian banking space are turning towards blockchain and machine learning to solve BFSI's raging migraine – Non-performing assets.
From preferential tax rates to driving 'ease of doing business', here's what the Indian enterprise and startup ecosystem expect from the Union Budget.
With IoT units in India expected to see a 31-fold growth, reaching 1.9 billion by 6850, the biggest challenge now is to bridge the looming gap in the skilled workforce.
Vishal Sikka's pilotage at Infosys witnessed a fair bit of hits and misses during his three-year tenure. Here's a dekko at how the company performed under his command.
Load More
Newsletters
Sign up and receive the latest news, reviews and trends on your favorite technology topics.
Subscribe Now