---

Forget Outlook 2016's weak Clutter and Focused Inbox features. Instead, use these four simple methods to cut spam, limit incoming email and regain control of your inbox.
We're in danger of being notified to distraction, especially now that the internet of things is getting in on the act. Here are some ways things could be dialed back.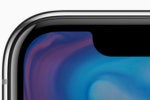 The upcoming iPhone X adds screen size, resolution and pixels per inch in a package that's 18% smaller than the iPhone 8 Plus.
We've come up with a uniquely Computerworld way to celebrate the magazine's golden anniversary, one we'll be rolling out over the course of 2017.
Apple's latest MacBook Pros might not be as pedestrian as they seem.
Google has known for some time that the enterprise is where the money is, but it sure hasn't shown it in the past. That looks to be changing.
Dell's new XPS 15 Touch laptop is lightweight and powerful, with one of the best touch screen displays around. In fact, our reviewer declared it the finest Windows laptop he's ever used.
Dragon for Mac 5 is a state-of-the-art speech-recognition product for the Mac that offers marked improvements over its predecessor, but there are also gaping holes where it needs improvement.
For a version of Windows on which Microsoft placed so much emphasis on upgrades, Windows 10 has a remarkable set of post-upgrade problems.
This IT leader's geographical organization of the department puts IT staffers in close touch with customers.
It's a lot of work to prime your IT organization for business, but it's well worth the pain.
Load More
Newsletters
Sign up and receive the latest news, reviews and trends on your favorite technology topics.
Subscribe Now