---
Don't think email security is important? Here are six everyday scenarios where many businesses loosely send sensitive and confidential content and files over unsecure email.
Telecom networks need to be refreshed every three-to-five years and end-of-life gear should be replaced immediately. Everybody knows that, right? Curvature, a provider of vendor-agnostic, hybrid IT services, questions those...
A snapshot of Apple devotion expressed via carved vegetation.
Bill Gates, Mark Zuckerberg & Tim Cook among those raising awareness for disease.
If you have to watch just one more ALS Ice Bucket Challenge, make it this one from Microsoft co-founder Bill Gates. He geeks out as only Bill Gates can do by drawing up and demonstrating quite the contraption.
It was only a matter of time before high tech execs got in on the ice bucket challenge for ALS awareness that has been sweeping across Facebook, Twitter and other social networks in recent weeks. Phil Schiller, Apple's SVP of...
Take a look back at the best of the Photoshopped speculation surrounding one of the most-hyped tech devices.
Our ongoing timeline of the biggest & most interesting network industry M&A deals.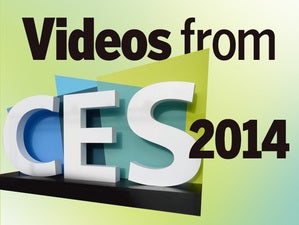 See vendors show off their latest wares.
Did you get a new tablet, smartphone or laptop for the holidays? If so, you'll want to tune it to your interests/needs to get the most out of it. Here is a list of resources that can help:
Retailer provides detailed steps payment card users can take.
Load More
Newsletters
Sign up and receive the latest news, reviews and trends on your favorite technology topics.
Subscribe Now