Nancy Gohring
Writer
Nancy Gohring is a freelance journalist who started writing about mobile phones just in time to cover the transition to digital. She's written about PCs from Hanover, cellular networks from Singapore, wireless standards from Cyprus, cloud computing from Seattle and just about any technology subject you can think of from Las Vegas. Her work has appeared in the New York Times, Computerworld, Wired, the Seattle Times and other well-respected publications.
---
Using virtualized desktops delivered from the cloud is a way to bring apps to wherever your users are working and whatever they're working on.
Twitter Analytics is now open to anyone. But while it might be fun to play around with for a bit, it's likely to leave you wishing you had access to more useful data.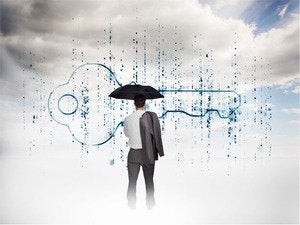 Historically, cloud BI has been mostly used by smaller businesses, but larger enterprises are starting to make the trek.
A well-known problem in the Internet of Things is that many connected devices operate in silos. Your Fitbit doesn't communicate with your Nest thermostat, for example.
Companies are having to be pickier about which data sets they collect, process and use. It's all about having the right architecture in place.
Today's tools are a lot like yesterday's in some respects, except they add features for cloud, social, Web and mobile. They're also a whole lot easier to use.
Single sign-on for all apps -- both cloud-based and on-premises -- is a big reason to go this route. But cost and customization, especially for very large organizations, can be sticking points.
Here's why some customers are adopting the technology and which vendors they turned to for help.
The platform-as-a-service market is likely to undergo a period of consolidation and change as big enterprise IT vendors and infrastructure-as-a-service vendors decide to vie for a piece of the action. Insider (registration required)
The platform-as-a-service market is still tiny, but it's growing as vendors consolidate and more users decide give PaaS a try. Insider (registration required)
Calculating the real ROI of cloud apps requires the analysis of a lot of factors, and cutting corners on that process means you might not save money.
Load More
Newsletters
Sign up and receive the latest news, reviews and trends on your favorite technology topics.
Subscribe Now