---
A ransomware strain appears to be spreading worldwide, by leveraging a hacking tool that may have come from the U.S. National Security Agency.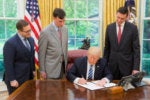 President Trump has finally signed a long-awaited executive order on cybersecurity, which calls for the U.S. government to move to the cloud and modernize its IT infrastructure.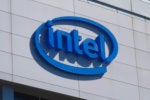 PC makers will roll out a patch this week that fixes a severe vulnerability found in certain Intel-based business systems making them easier to hack.
Google has stopped Wednesday's clever email phishing scheme, but the attack may very well make a comeback.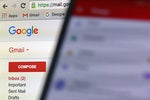 Google Docs was pulled into a sneaky email phishing attack that was designed to trick users into giving up access to their Gmail accounts.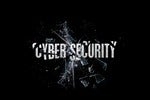 Intel is reporting a firmware vulnerability that could let attackers take over remote management functions on computers built over the past decade.
The U.S. National Security Agency will no longer sift through emails, texts and other internet communications from U.S. citizens that mention foreign targets under surveillance.
Hackers spreading ransomware are getting greedier. In 2016, the average ransom demand to free computers hit with the notorious infection rose to $,1077, up from $294 the year before, according to cybersecurity firm Symantec.
Keeping a computer up to date, with the latest OS and software patch, is one of the best things you can do to stay safe from cyber threats.
Has your computer been infected with a suspected NSA spying implant? A security researcher has come up with a free tool that can tell.
Users that run unpatched software beware. Hackers have been relying on an old software bug connected to the Stuxnet worm to carry out their attacks.
Load More
Newsletters
Sign up and receive the latest news, reviews and trends on your favorite technology topics.
Subscribe Now