Michael Horowitz
Michael Horowitz wrote his first computer program in 1973 and has been a computer nerd ever since. He spent 20 years working in an IBM mainframe environment as both an application developer and a DB2 DBA. He then spent a few years working in the Research and Development group of a large Wall Street firm. He has also done technical writing and teaching. He is an independent consultant who has long been focused on Defensive Computing. His personal site is michaelhorowitz.com. This is a weblog of Michael Horowitz. The opinions expressed here are those of Michael Horowitz and may not represent those of Computerworld.
---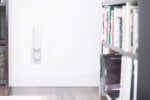 Ubiquiti recently made their AmpliFi mesh points smarter, they can now work with any router. I kicked the tires on this, hoping it's a better way to extend an existing Wi-Fi network.

For security purposes, it's best to stay away from Internet Explorer. But if you do run it, follow these steps to ensure it uses TLS 1.2.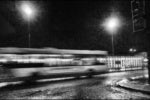 I left my Chromebook on a bus yesterday, and my own Defensive Computing let me down.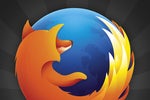 After having tweaked Firefox to only use TLS version 1.2, one website can verify that the tweak worked and another can test it.
Whats behind the curtain of HTTPS is TLS. There are three versions of the TLS protocol and there is no reason to still support the oldest two versions. A simple tweak of Firefox can insure it only uses the most secure version, TLS...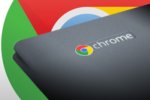 Thanks to WikiLeaks, we now know air gapping is insufficient. But all is not lost, a Chromebook can pump up the protection of air-gapped computers.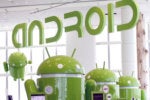 There is, financially, a high price to be paid, by anyone who wants Android bug fixes. What is someone who doesn't need high end hardware to do?
Traveling a well-worn route, there is yet another update to Adobe's Flash Player. No critical security flaws.
Ten days after defending Windows XP against WannaCry, Microsoft adds detection and removal of WannaCry/WannaCrypt to the Windows Malicious Software Removal Tool (MSRT).
A number of articles about Wannacry/WannaCrypt point out that Microsoft updated Windows Defender to detect it. But, that's not the whole story for Windows 7 users.
For defending a Windows PC from LAN side attacks, the built-in firewall gets no respect. It can block TCP port 445 and prevent infection by both the WannaCry ransomware and the Adylkuzz cryptocurrency miner. An XP machine with all...
Load More
Newsletters
Sign up and receive the latest news, reviews and trends on your favorite technology topics.
Subscribe Now