Michael Connell
Opinions expressed by ICN authors are their own.
Michael Connell is a former flight instructor and trial lawyer whose first computer was an IBM PCjr. After leaving his law practice behind, Michael turned his attention to technology and began work as a freelance writer, with a focus on the problems encountered by both everyday people and small business owners when using modern technology. In 2011, this led to a long relationship with both ITworld Answers and IDG Answers as a freelance editor and moderator.
The opinions expressed in this blog are those of Michael Connell and do not necessarily represent those of IDG Communications, Inc., its parent, subsidiary or affiliated companies.
---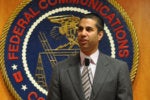 By eliminating restrictions of ISPs selling their customers browsing history, Congress may have inadvertently helped push us towards a more secure future.
Browsers offer an incognito or private browsing mode for their users. If you are concerned about online privacy, you should know what incognito mode does and doesn't do to protect it.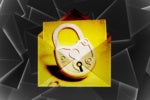 A few simple steps, including the use of multi-factor or two-step verification, can help keep your web-based email secure from prying eyes.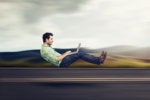 You can use your Android or iOS device to gain access to a wealth of information about your vehicle's operation. A few dollars spent on an OBD adapter and app can save you hundreds of dollars in unnecessary auto repairs.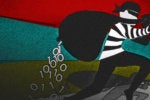 Improving security on your smartphone is generally accompanied by a sacrifice of speed or convenience. Here are a few choices that everyone needs to make in their search for an acceptable compromise.
Many people have disabilities that can make online access a significant challenge. Here are a few simple steps that can help improve website accessibility for the colorblind and dyslexic.

Power conditioners certainly have their place in data centers, but are they necessary in a home office environment or are they just modern day patent medicine to make you feel better without providing any real benefit?
Android app support for Chromebooks is now a reality. Here's what you need to know about this exciting new feature.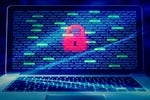 Many laptops are stolen every year, but encryption can help prevent thieves from accessing the private data on your Windows laptop.

Printing from a Chromebook requires either a Google Cloud Print Ready printer, or another computer and a little effort.

A few simple steps will go a long way towards improved security when you use public WiFi on your Android phone.
Load More
Newsletters
Sign up and receive the latest news, reviews and trends on your favorite technology topics.
Subscribe Now