Martyn Williams
Senior Correspondent
Martyn Williams produces technology news and product reviews in text and video for PC World, Macworld, and TechHive from his home outside Washington D.C.. He previously worked for IDG News Service as a correspondent in San Francisco and Tokyo and has reported on technology news from across Asia and Europe.
---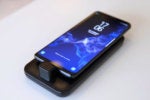 A better camera and personalized emojis might headline the new features on Samsung's Galaxy S9. But there's good reason for enterprise users to take notice: a new version of its innovative DeX dock and upgrades to Knox.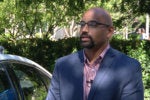 Research into artificial intelligence is going gangbusters, and the frenetic pace won't let up for about five years -- after which the industry will concentrate around a handful of core technologies and leaders.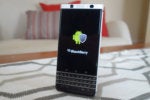 The BlackBerry KeyOne, an Android-based smartphone with a hardware keyboard, will be available in the U.S. and Canada starting May 31, the phone's maker said.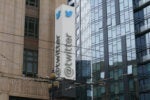 Twitter has withdrawn a lawsuit it filed on Thursday against the U.S. government after the U.S. Customs and Border Protection withdrew a demand that it reveal details about a Twitter account that is critical of the agency.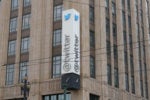 Twitter is suing the Department of Homeland Security and alleging the government is misusing an investigative tool as part of a witch-hunt to uncover who's behind a Twitter account critical of the immigration service.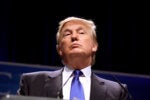 President Donald Trump is extending by one year special powers introduced by former President Barack Obama that allow the government to issue sanctions against people and organizations engaged in significant cyberattacks and...
The U.S. Air Force's top-secret autonomous space plane, the X-37B, is days away from breaking its own longevity record. The aircraft, which looks like a mini Space Shuttle, is on schedule next week to spend its record-setting 675th...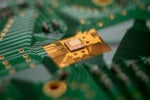 Researchers at Cornell University have developed a new type of radio-on-a-chip that could mean cheaper, more flexible wireless systems.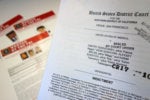 One mistaken click. That's all it took for hackers aligned with the Russian state security service to gain access to Yahoo's network and potentially the email messages and private information of as many as 500 million people.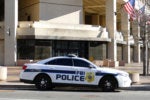 The Department of Justice charged four people, including two Russian state intelligence agents, for their involvement in a massive hack of Yahoo that affected half a billion accounts.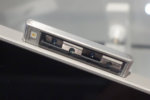 Engineers at Germany's Fraunhofer Institute have developed a smartphone camera module that's thin enough to be squeezed inside a smartphone, removing the need for a "camera bump" without compromising on quality.
Load More
Newsletters
Sign up and receive the latest news, reviews and trends on your favorite technology topics.
Subscribe Now