---
Today's landmark ruling in the Europe versus Facebook case will change the way data transfers take place between the UK and the US - and are likely to affect the international business landscape. ComputerworldUK explains why.
Find out what Twitter keeps, and how it decides whether to hand this over to the UK government
Addison Lee discusses the dreaded 'U' word, mobile apps and keeping drivers and customers happy with innovative technology.
Highland Spring is improving its commercial and operational efforts across the organisation after deploying a self-service reporting tool from reporting vendor Qlik.
University of Aberdeen puts power in scientists hands with improved data management
The UK has ranked fifth for female-friendliness in the business world, below the US, Canada, Australia and Sweden.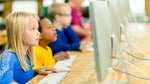 Tech-aided classrooms are on the rise with increased tablet and device adoption but the connectivity and WiFi postcode lottery is still 'disappointing', a study shows.
The Home Office's data team rolling out a set of data analytics tools, developed without extra investment, to the business over the next six months.
British grocer Waitrose is developing apps that can integrate customer experiences in shop aisles as well as online, with the help of API management tool Apigee.
Jaguar Land Rover has sped up its typical financial close in SAP ERP from five to three days without any extra development costs.
Techworld speaks to antivirus founder John McAfee about a life in tech, UK and US government attitudes to surveillance and the 'nanny state'.
Load More
Newsletters
Sign up and receive the latest news, reviews and trends on your favorite technology topics.
Subscribe Now