Keith Shaw
Contributing Writer
The first gadget Keith Shaw ever wanted was the Merlin, a red plastic toy that beeped and played Tic-Tac-Toe and various other games. A child of the '70s and teenager of the '80s, Shaw has been a fan of computers, technology and video games right from the start. He won an award in 8th grade for programming a game on the school's only computer, and saved his allowance to buy an Atari 2600.
Shaw has a bachelor's degree in newspaper journalism from Syracuse University and has worked at a variety of newspapers in New York, Florida and Massachusetts, as well as Computerworld and Network World. He won an award from the American Society of Business Publication Editors for a 2003 article on anti-spam testing, and a Gold Award in their 2010 Digital Awards Competition for the "ABCs of IT" video series.
Shaw is also the co-creator of taquitos.net, the crunchiest site on the InterWeb, which has taste-tested and reviewed more than 4,000 varieties of snack foods.
---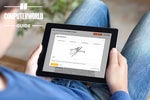 Electronic signature apps help businesses digitize processes that require signatures, such as contracts and legal documents. Integrating these tools into other business processes is the next step for enterprises. Here are the key...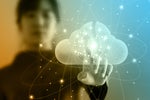 Thanks to pandemic-spurred remote work, companies face a deluge of new cloud-based applications in use across the enterprise. Tools that can handle the SaaS sprawl aim to discover, manage, and secure those apps. Here's what to look...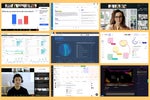 From collaboration tools to security platforms, Zoom apps and integrations can help you hold better meetings, capture and secure important data, analyze Zoom usage, and more.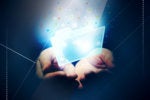 Most file-sharing services have evolved into full-blown collaboration platforms. We look at 10 online services ranging from basic to enterprise-level.

When offices reopen to allow hybrid work situations, employees will need to book a workspace for days they're in the office. Here's how to choose the right desk hoteling software for your business, along with 25+ top options.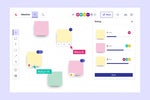 Online whiteboards were just the beginning. With hybrid workforces on the horizon, today's visual collaboration tools are a key component to keep everyone on the same canvas when brainstorming, planning, and managing projects.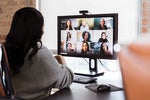 As remote work becomes more permanent, companies may want to explore collaboration alternatives that cost less than mainstream options, offer heightened privacy and security, or just contribute to the open-source movement.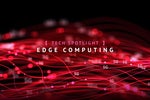 It's not just cutting-edge apps that can benefit from edge computing and 5G networks.

The explosion of work-at-home employees and customers has spurred the need for more robust remote assistance software in many organizations. Here's help.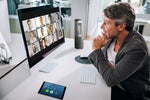 These tips for companies and end users should help keep meetings private and safe from intruders.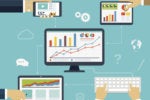 Want to share your screen to collaborate with a colleague, or remotely access someone's computer to troubleshoot a technical problem? Whatever your screen-sharing need, here are 22 free collaboration apps that do the job.
Load More
Newsletters
Sign up and receive the latest news, reviews and trends on your favorite technology topics.
Subscribe Now