J.M. Porup
Senior Writer
J.M. Porup got his start in security working as a Linux sysadmin in 2002. Since then he's covered national security and information security for a variety of publications, and now calls CSO Online home. He previously reported from Colombia for four years, where he wrote travel guidebooks to Latin America, and speaks Spanish fluently with a hilarious gringo-Colombian accent. He holds a Masters degree in Information and Cybersecurity (MICS) from UC Berkeley.
---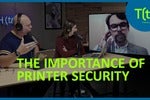 Printers, often a forgotten target in the enterprise, are vulnerable to all the usual cyberattacks. Watch as IDG TECH(talk) hosts Ken Mingis and Juliet Beauchamp and CSO Online's J.M. Porup discuss the threats to these devices, plus...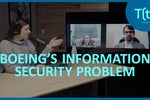 Aircraft manufacturer Boeing's insecure networks leave the company--and potentially its aircraft--at risk of exploitation. Security researcher Chris Kubecka uncovered these threats in April, and new reporting by CSO's J.M. Porup...
Onbeveiligde printers vormen bron van ellende in zakelijke netwerken.
Zoek een oplossing die geschikt is voor jouw kritieke omgeving.
Mimikatz is een krachtige tool om Windows-omgevingen te testen.
Leer beveiligingslessen door je uit te leven op OWAPS-apps.
Facebook and Google recently owned up to new data breaches affecting millions of users. It's not the first time that's happened. It won't be the last. CSO's J.M. Porup explains what's really going.
Onderschat beveiligingsrisico: kapers pikken wachtwoorden en andere geheimen op.
Twee concurrerende machine learning-modellen genereren realistische nepvideo's.
Waarom zou je een knooppunt draaien of de browser gebruiken?
Load More
Newsletters
Sign up and receive the latest news, reviews and trends on your favorite technology topics.
Subscribe Now